LiteTrex BREATHE FUNCTION FABRIC
INNOVATION TO KEEP YOU SAFE AND DRY
TrexSmart® LiteTrex® Breathe function fabric meets the toughest chemical safety standards while also focusing on breathable, fire retardant and water resistant functions.
BREATHABLE to 4116 gm/m2/24Hr

Almost double what is needed for a sleeping person
The heat energy produced by sleeping is 60 Watts which is a perspiration rate of 2280 gm/m2/24Hr

FIRE RETARDANT functionality – we hope you never need.

Lab tested to meet CPAI-84

WATER RESISTANT

Water resistant to over 15,000mm H20

PLUS DWR (durable water resistance) for added water protection

CHEMICALLY SAFE and independently lab tested.

No chemical treatments
Colourfast

European chemical safety standard REACH (1907/2006)

Meets child safety standard EN71-3
No Formaldehyde
No AZOIC dyes
A single layer durable 125 denier oxford polyester fabric.
LiteTrex Breathe will help create a better experience for the end user.
BREATHABLE
FIRE RETARDANT
WATERPROOF 15,000 H2O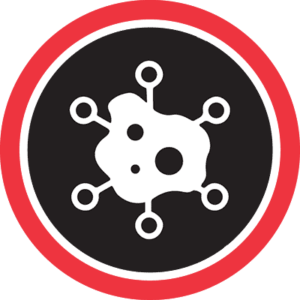 MILDEW RESISTANT
CHEMICALLY SAFE
SUN PROTECTION
YOU. FIRE. ENVIRONMENT. PROTECTION.
Independently lab tested to 18 international standards.

All TrexSmart® fabrics meet the prestigious European chemical safety standard REACH (1907/2006).
We care about the environment and most importantly – YOU.
HOW LITETREX BREATHE WORKS
LiteTrex® Breathe fabric has a water repellent quick-dry layer that keeps rain and wind out over a durable 125 denier oxford weave. Most importantly, while keeping wind and rain out, LiteTrex Breathe fabric is also breathable to 4,116 gm/m2/24Hr. This allows perspiration and moisture created by exhalation to escape – making a more comfortable environment. It is waterproof to 15,000mm H2O and fire retardant to the CPAI-84 standard.

IDEAL FOR
LiteTrex® Breathe function fabric is highly ideal for use in camping products like the top sheet, walls and ceilings of tents, bivvys, swags, and bedrolls and other products used in outdoor pursuits. It's superior breathability also means it has numerous applications in emergency services, disaster and the military.
CAMPING
OUTDOOR PURSUITS
EMERGENCY SERVICES
DISASTERS
MILITARY
LiteTrex® Breathe specifications are subject to change without notice.