ThermalTrex® POLAR FLEECE FABRIC PERMANENTLY FIRE RETARDANT
INNOVATION TO KEEP YOU SAFE AND WARM
TrexSmart® ThermalTrex® polar fleece fabric meets the toughest chemical safety standards while focusing on safety.
FIRE RETARDANT functionality – we hope you never need.

Permanently fire retardant NOT CHEMICALLY TREATED
Lab tested to

CPAI-75 sleeping bag fire standard
FAA 4-ply Airline blanket fire standard
EN71-2 child safety fire standard

Machine washable – lifetime of product and remains fire retardant

WARMTH

Available in 100 – 440 gsm

Fast drying and incredibly warm

CHEMICALLY SAFE and independently lab tested.

No chemical treatments
Colourfast

European chemical safety standard REACH (1907/2006)

Meets child safety standard EN71-3
No Formaldehyde
No AZOIC dyes
FIRE RETARDANT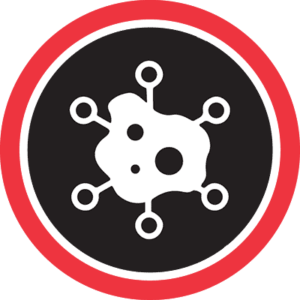 MILDEW RESISTANT
CHEMICALLY SAFE
BREATHABLE
SUN PROTECTION
YOU. FIRE. ENVIRONMENT. PROTECTION.
Independently lab tested to international standards.

All TrexSmart® fabrics meet the prestigious European chemical safety standard REACH (1907/2006).
We care about the environment and most importantly – YOU.
IDEAL FOR
ThermalTrex® polar fleece fabric is ideal for use in products used for camping and outdoor pursuits such as sleeping bags, liners and apparel. Due to the superior fire retardancy of ThermalTrex® it is also suitable for blankets in hotels, cruise ships. This functionality also means it has applications in emergency services, disaster and the military.
CAMPING
OUTDOOR PURSUITS
EMERGENCY SERVICES
DISASTERS
MILITARY
ThermalTrex® specifications are subject to change without notice.